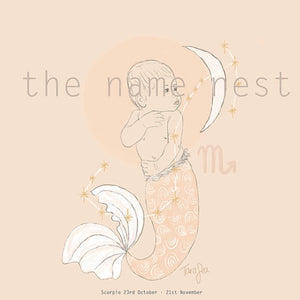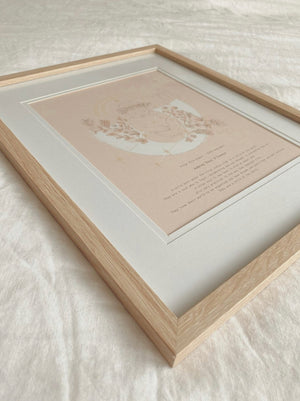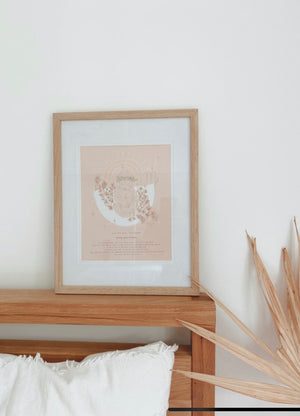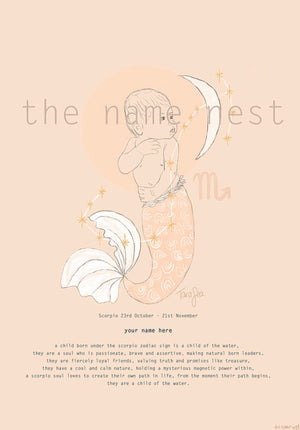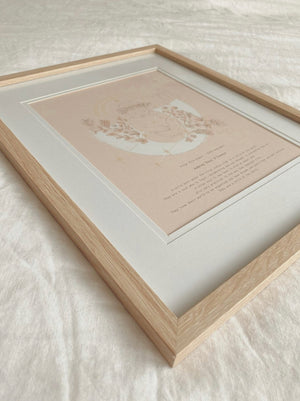 Namenest
Zodiac baby art print - Scorpio
Scorpio - zodiac baby
Scorpio 23rd October - 21st November
'a child born under the scorpio zodiac sign is a child of the water, they are a soul who is passionate, brave and assertive, making natural born leaders, they are fiercely loyal friends, valuing truth and promises like treasure, they have a cool and calm nature, holding a mysterious magnetic power within, a scorpio soul loves to create their own path in life, from the moment their path begins, they are a child of the water.' - poem written by Tara Sea and is featured on artwork.
The perfect print to create a reminder for your little love of core values. Or to represent their inherent traits. Something super fun and fresh to be cherished!
Available printed on A4 linen card. Perfect to be framed and treasured in your loved ones nursery. Please note "the name nest" water mark across the print is not present in real life. It just protects the artist from online copy right issues. Please also note the "your name here" is not available via us as stockists. 
Come see them in store framed. Framed option Not available for shipping unfortunately