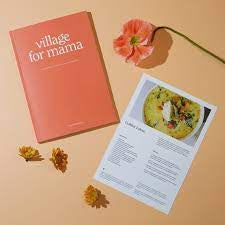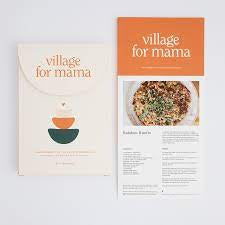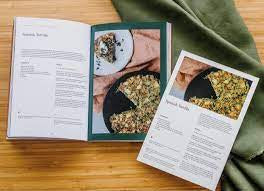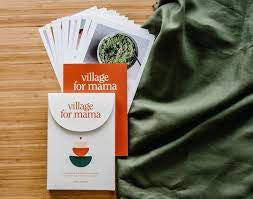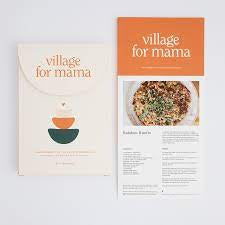 Village For Mama
Village For Mama Book
A postpartum recipe book with recipe gift cards to help organise homemade meal giving for the fourth trimester. The book was created by Village for Mama have been specifically designed alongside a naturopath to help nourish an drestore a new mother after she gives birth. The recipe cards are to be gifted out to friends, family and neighbours. The letter on each gift card kindly invites them to deliver the meal to your door during your fourth trimester.
A beautiful, thoughtful gift for a mama to book she will treasure and a wonderful activity for a baby shower or mother's blessing.
The postpartum recipe book includes 30 nourishing recipes and 30 recipe gift cards. With gluten free, dairy free, vegan and vegetarian options. Each recipe has been designed to nourish a new mama using easy to find and affordable ingredients.
Beautifully and thoughtfully created on the Gold Coast by myself and a group of incredibly talented women and mothers and they have been printed here in Australia on recycled paper with vegetable based dyes in a solar powered facility.