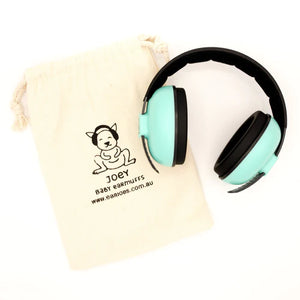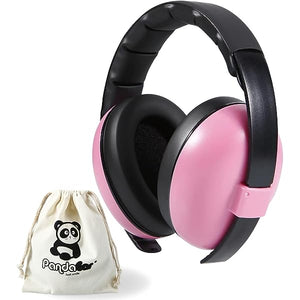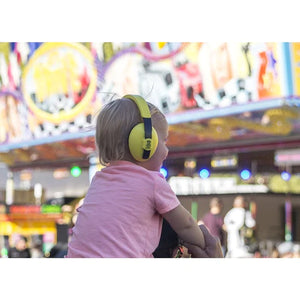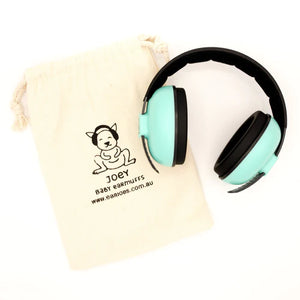 TINI Store Darwin
JOEY NOISE CANCELLING BABY EARMUFFS
Introducing JOEY® Noise Cancelling Baby Earmuffs – the latest innovation from Earjobs, designed specifically for Australian mums and their little ones!
MAKING LOUD ENVIRONMENTS SAFE FOR LITTLE EARS

As mums, we want to share the wonders of life with our entire family. However, we know that certain environments can be overwhelming and potentially harmful to our little ones' sensitive ears. That's where JOEY® Baby Earmuffs come in, transforming loud and bustling events into calm and safe spaces for infants. Now you can enjoy concerts, sports events, fireworks, and more with peace of mind, knowing your child is protected with JOEY®!
COMFORTABLE

Crafted with the utmost care, JOEY® Baby Earmuffs are designed with the well-being of infants and toddlers in mind. We use high-quality, hypoallergenic, baby-safe materials to ensure optimal comfort and safety for your precious little one. Picture the cozy snugness of a joey in Mumma Roo's pouch – that's how comfortably these earmuffs fit!
COLOURFUL & CREATIVE

JOEY® Baby Earmuffs are available in three different colours and come with a free pack of delightful 3D animal stickers so your little one can put a personal touch on your ear muffs. Plus, JOEYs come with a complimentary carry bag so you can easily bring them on all your adventures.
Features:
Super comfortable hearing protection for babies aged 3 months to 3 years
Provides essential protection from dangerous noises while still allowing ambient sounds to be heard
Crafted from high-quality, hypoallergenic, baby-safe materials
Available in three delightful colors: Yellow, Pink, and Mint
Includes free decorative stickers and a convenient carry bag!
SNR 22db (Noise Reduction Rating)
Made and distributed by Earjobs, a trusted name in hearing protection
Choose JOEY® Baby Earmuffs for your little one's safety and comfort. Give them the joy of experiencing the world without compromising their delicate hearing. Order now and ensure a peaceful and worry-free environment for your child, because their well-being is our top priority!