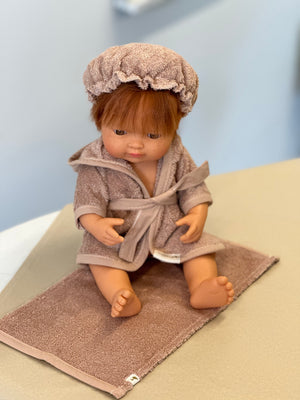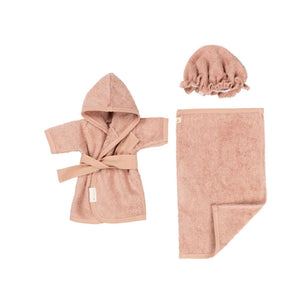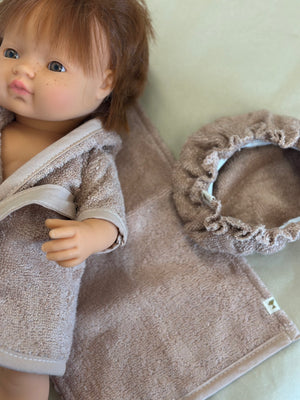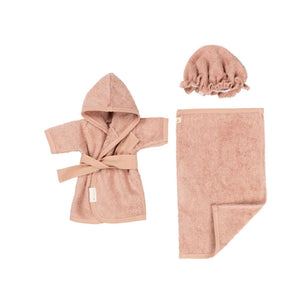 TINI Store Darwin
Fabelab Dolls Clothes Set - Bathwear
Fabelab's Fab Friends love to play dress-up with their cute doll clothes and new bath set. After a long day of playing, they need to rest, but before that, they need to have a bath! With Fabelab's dress-up bath set, you can make any of the Fab Friends go to bath, because this super cute outfit fits any of Fabelab's Fab Friends. This super cute Bath Set is made from the softest Bamboo Cotton Blend. The Doll Dress-up Bath Set includes a fun shower cap, bathrobe and towel. 

The Fab Friends are part of Fabelab's eco-friendly doll universe, made from sustainable materials with attention to detail. With Fabelab's doll accessories, you can build up small universes around the dolls. We like to think of every Fab Friend as an individual, with her own interests and personality, just like you. What playful adventures and whimsical stories are in store for you and your Fab Friend?
Material: OEKO-TEX® 70% Bamboo  30% Organic Cotton
Fits Fab Friends (Fab Friends doll 40 cm)
Please note: dolls are not included.