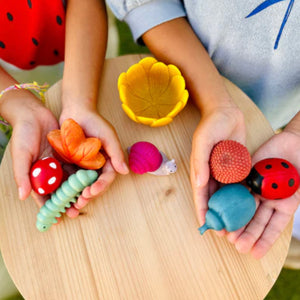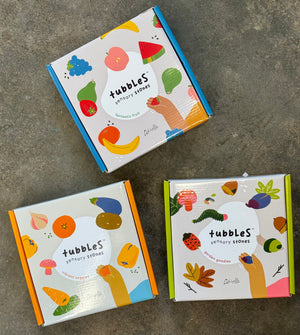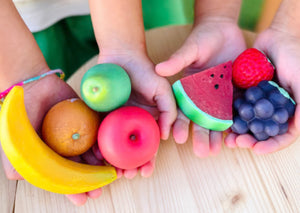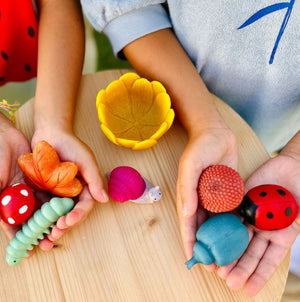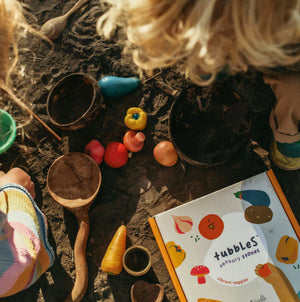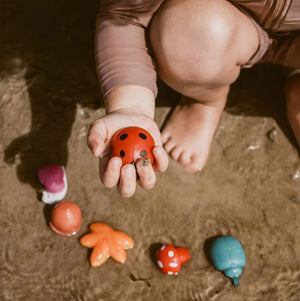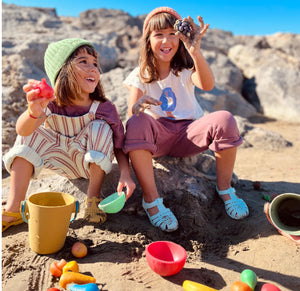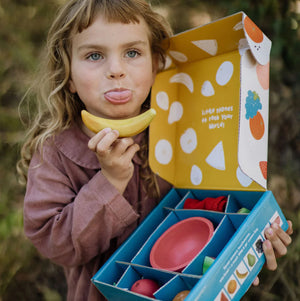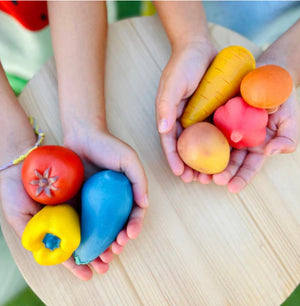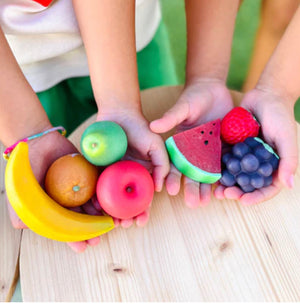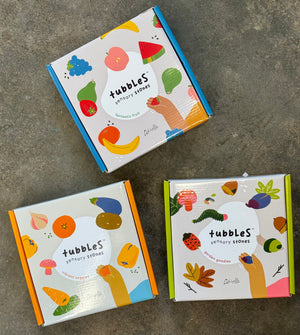 Olliella
Tubbles Sensory Stones: Nurturing Little Minds Through Play
Tubbles Sensory Stones are perfectly weighted and tactile, drawing children of all ages into a world of imaginary play.
Crafted from a unique mix of vibrant resin and natural granite, Tubbles are the building blocks of imagination. Watch your kiddos stack, play, and create endless stories in their sensory tub, mud kitchen, bath, and at the beach. More than a play prop, Tubbles are weighted for calm and make a grounding anchor point for fidgety fingers.
Each set comes packed in a gift-ready box and includes seven sensory stones, a small matching bowl, and a mesh bag to keep the set together, and for easy cleaning.
- Inside the Vibrant Veggies box, you will find one mushroom, garlic, eggplant, tomato, carrot, capsicum, and potato.
- Inside the Fantastic Fruit box, you will find one strawberry, orange, apple, banana, watermelon, and grapes.
-Inside the Garden Goodies box, you will find one caterpillar, ladybug, leaf, beetle, snail, acorn, and toadstool