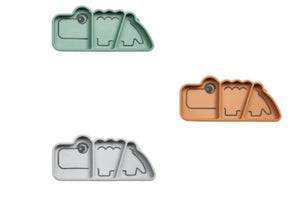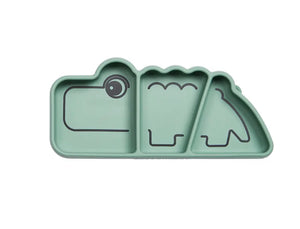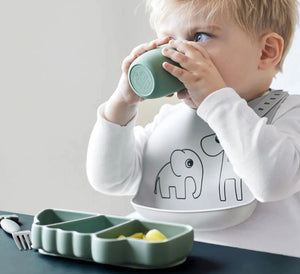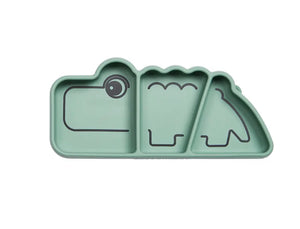 Done by deer
Stick & Stay snack plate Croco
Done by Deer's Croco Silicone Stick & Stay Plate comes with three compartments and rounded inside edges to make it easier for your child to eat independently at a young age.
Simply push the plate with suction base down onto the table and it will stick to the smooth surface. Now it can't move thus it is easier to scoop up the food (it also can't be tipped, pushed or thrown).
An easy-release flap is hidden behind the Crocs's ear.
Dishwasher and microwave safe.
Available in Green, Grey and Mustard.
INCLUDES: One Croco Silicone Stick & Stay Plate in your chosen colour.