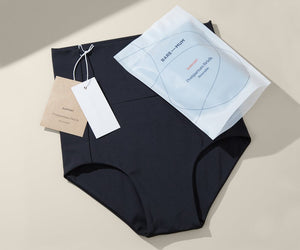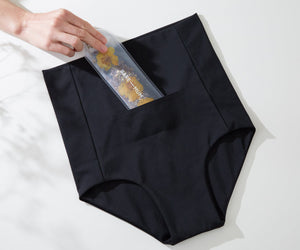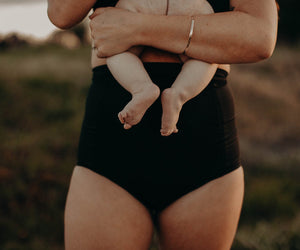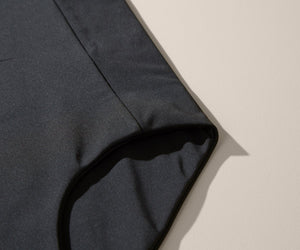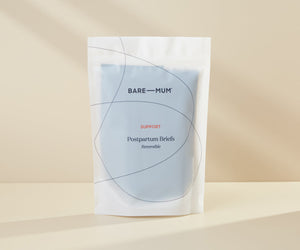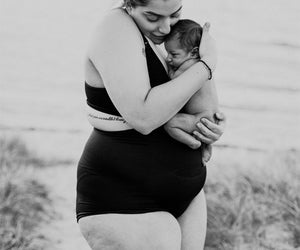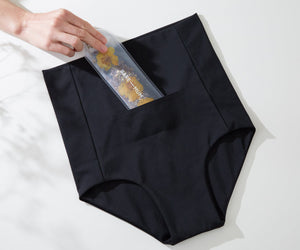 BARE MUM
Postpartum Briefs
Soft, stretchy and supportive, our patented Postpartum Brief is uniquely designed to comfortably hold a hot & cold pack and bring soothing relief where needed. 
Simply slide the Warm & Cool Insert into the brief's front opening and place it over the site of a c-section, or slide it down the widened gusset, over the perineal area. 
Model one wears size S. Model two wears XL.