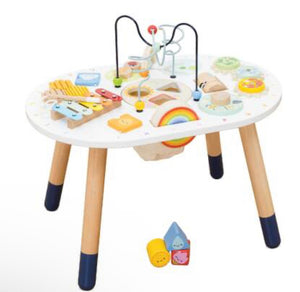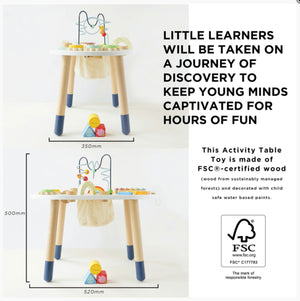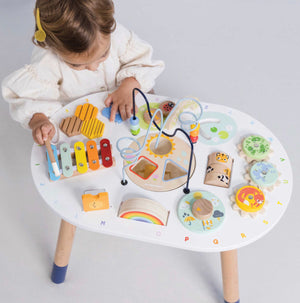 Petilou
Petilou activity table
Keep toddlers entertained for hours with this activity table that is packed with 11 multisensory activities to engage young, curious minds. Explore the centerpiece bead maze with a shape sorter underneath, the rainbow xylophone, scratchboard, turning gears and cogs, spinning rattle, and more! The design features the alphabet around the outside of the table to help introduce the alphabet in a fun way. 
The sturdy table is crafted from sustainable wood and decorated in safe paints. 
Redesigned product. 
Suitable for ages: 18 months+
Product is constructed from: FSC®-certified wood (wood from sustainably managed forests) and decorated with child safe water based paints.