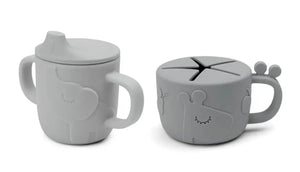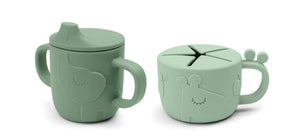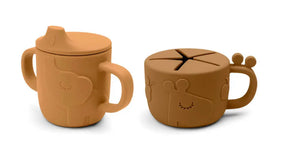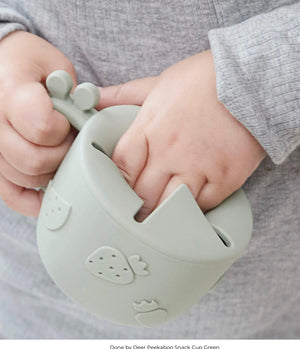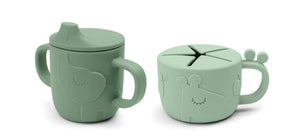 Done by deer
Peekaboo Spout & Snack Cup Set
The adorable Peekaboo Spout & Snack Cup Set is a great gift for little ones starting solids.
The snack cup features a smart cup design to keep snacks inside, even if it tips over. It is ideal for easy eating while little ones learn to self-feed.
The spout cup is great for practicing first sips and the spout lid prevents liquids from spilling.
Made from 100% food grade silicone, making it shatterproof and suitable for use in the microwave, oven, freezer and dishwasher.
Part of the Peekaboo tableware collection and comes in a cutely decorated gift box.
Available in Blue, Green, Mustard, Grey and Powder.
INCLUDES: One Peekaboo Spout Cup and one Peekaboo Snack Cup in your chosen colour.
DELIVERY: 3 – 7 days