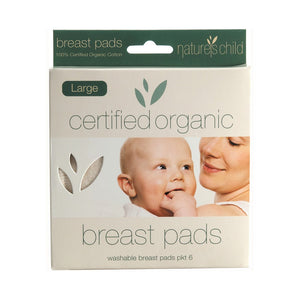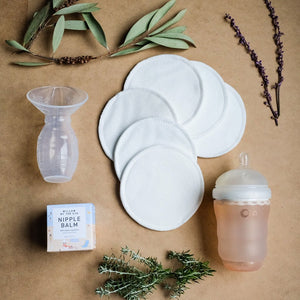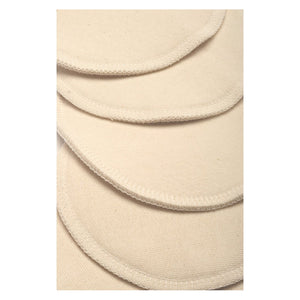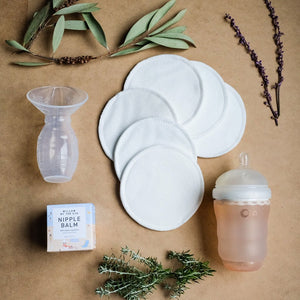 h
Natures child certified organic breast pads
Nature's Child Breast Pads are made from 100% certified organic cotton. They is no waterproof layer ensuring there is 100% breathability for complete comfort. The cotton is thick enough to protect your clothing, simply change them as they get wet. 
Washable breast pads are essential items for new mothers. They help keep clothing and bedding dry during the natural process of milk leakage. 
Nature's Child Breast Pads will increase in absorbency of the first 8 weeks.
Large breast pads are 12cm in diameter. They are designed for daily use. Recommended for an D cup plus, are super absorbent and are perfect for the day time and during the nights. 
Simply position them inside your maternity bra for a snug fit. Change as necessary. For night time use, position the large breast pad into a soft crop top to absorb leakage as you are sleeping.
6 pack 
12cm in diameter
Reusable
No special washing instructions
Organic Cotton
Wash with your other cloths or by hand
Ok to tumble dry