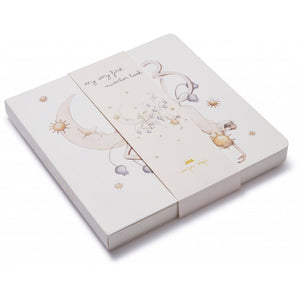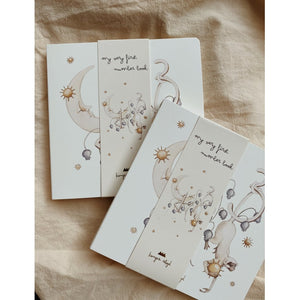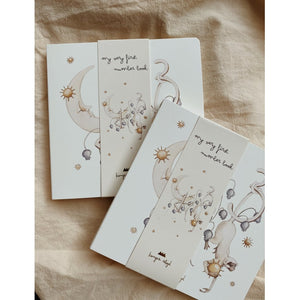 Konges Slojd
My first book
My First Numbers Book is a beautiful way to introduce young children to the world of counting.
It's whimsical, beautiful, and has a gorgeous story base to support the counting process.
Each number is clearly written and matched with the amount of characters it represents.
The number progression is included to help children begin to understand and make sense of the logic of counting. it also includes simple images to help children subitise – or recognise the number of items  in the same way we do this when we see the number of dots on a dice.
The illustrations are so poetic that they will create for children a curiosity and love for the world of numbers, wanting to return to the book again and again.
Being a board book, its the kind of counting starter that will last the distance. And when children are counting beyond 10 and reaching for 1000 or a million or more, the book can then become a beautiful keepsake.
The images also match the beautiful Kongesslojd Stacking Blocks and the My First Numbers Poster to help your child becoming familiar and love counting every day.