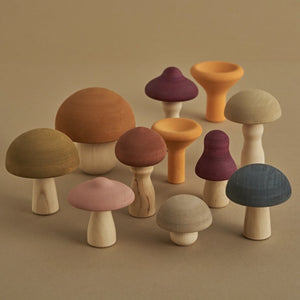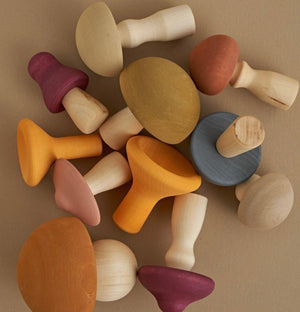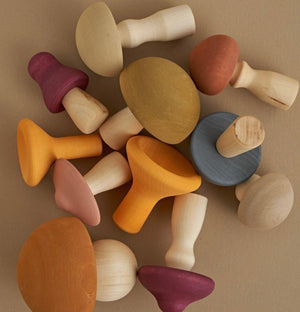 Raduga Grez
Mushrooms Playset
Wander through the imaginary forest, picking mushrooms of all shapes and sizes from your Raduga Grëz Wooden Mushrooms Set.
Suitable for ages 3 +

Hand crafted in Russia with love, using natural eco friendly linden wood. Carefully polished to keep the velvety texture, dyed using non-toxic watercolours and left unlacquered.
Fully CE tested and certified
Actual colours may vary a little from pictures. It depends on unique wood features and on the individual monitor colour settings.