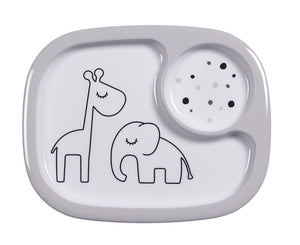 Done by deer
Mini Compartment plate
Let Elphee and Raffi be your Deer friends at mealtime.
This clever Yummy Mini Compartment Plate from Done by Deer Dreamy Dots range, separates foods – exactly as fussy little eaters prefer it. Or use the smaller compartment for a cup holder.
Material: 100% food grade melamine.
Care: Dishwasher safe. Do not use in microwave. No heating or food contact over 70°C.
Size: 19.5 x 15.5 cm.