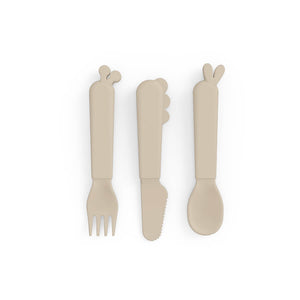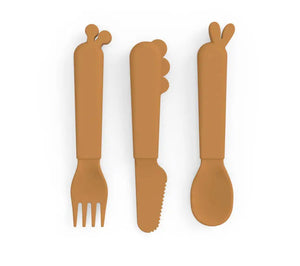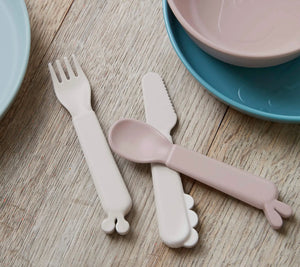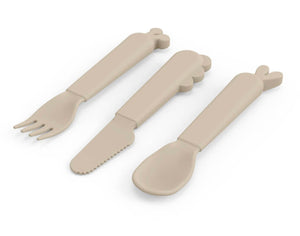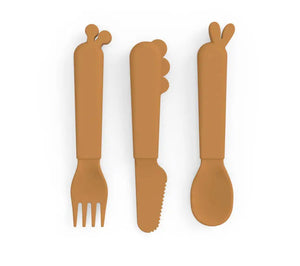 TINI Store Darwin
Kiddish cutlery set
The adorable Kiddish cutlery set features round edges for little ones to safely practice independent eating.
Designed for everyday meals and snacks, the Kiddish cutlery is suitable for the microwave, dishwasher and ready to match with any gravity testing toddler.
The cutlery has a matt, silky surface and compliment the rest of the Kiddish range, which has been thoroughly tested by children.
Available in Green, Sand, Powder, Mustard and Blue.
INCLUDES: One spoon, one knife and one fork in your chosen colour.
DELIVERY: 3 – 7 days