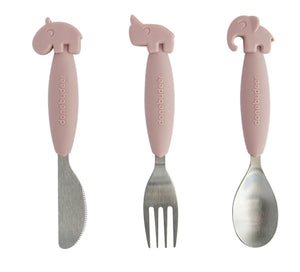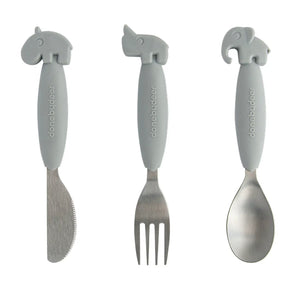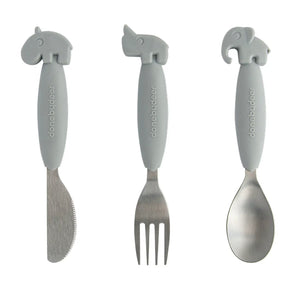 Done by deer
Easy grip cutlery
Cute and fun cutlery set from Done by Deer for your toddler's first meals.
Learning to eat with cutlery a true challenge for kids but it helps when the utensils are easy to grip and hold, and have some fun elements like animals on the ends of the handles!
Available in Grey and Powder.
INCLUDES: One Yummy Plus Easy Grip Cutlery Set with fork, knife and spoon in your chosen colour