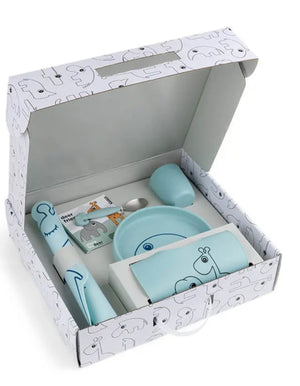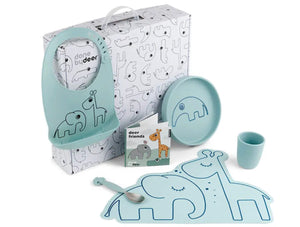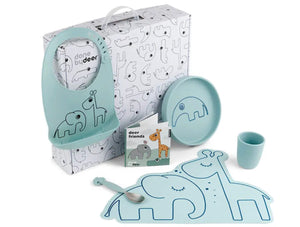 Done by deer
Done by Deer Dinner Time Goodie Box – Blue
A wonderful gift set or a perfect starter feeding pack for your baby, this Silicone Dinner Set from Done by Deer includes five of their bestselling dinnerware items. The set includes a Silicone plate, Silicone mini mug, a Peekaboo bib, a Silicone placemat and an Easy-Grip Spoon.
Available in three gift pack options, this dinner set is made from 100% food grade silicone with anti-slip and easy-grip qualities that make exploring solid foods fun.
Available in Blue, Powder or Colour Mix.
INCLUDES: Silicone Plate, Silicone Mini Mug, Peekaboo Bib, Silicone Placemat and Easy-Grip Spoon. Also includes complimentary Deer Friends book.
DELIVERY: 3 – 7 days