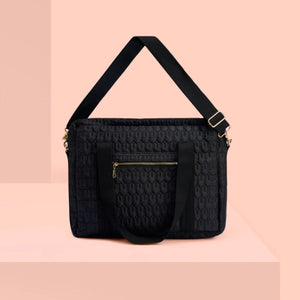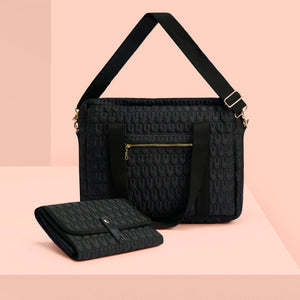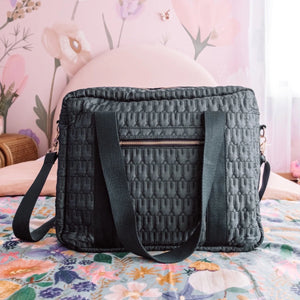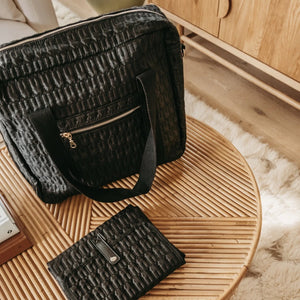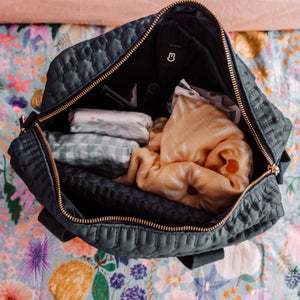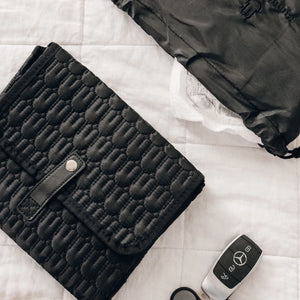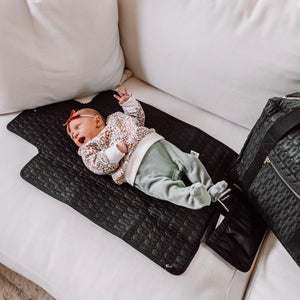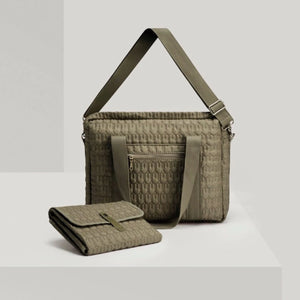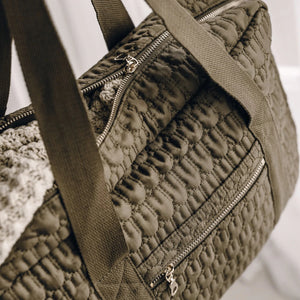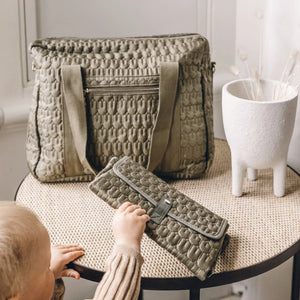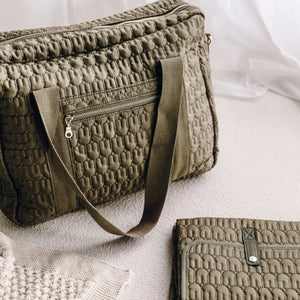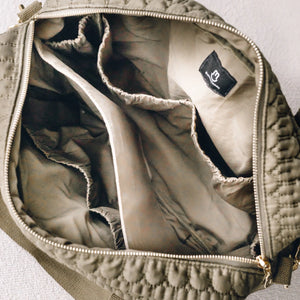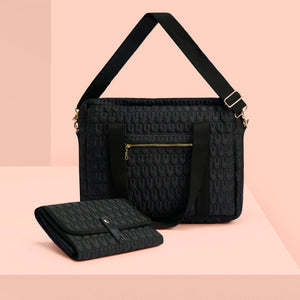 Bunnie Caddie
Bunnie Nappy Bag
Our Bunnie Nappy Bag has a luxurious look and feel, with a water-resistant and sleek black finish. 
Designed with finer details honed to perfection every feature of this beautiful nappy bag has been carefully considered for optimum style and functionality.
With some wonderful features, the black bunnie quilted fabric is elegant and durable and the bag comes with an adjustable body strap, making it stand the test of time from your first baby to your last.
Each bag will be shipped in a dust proof bag that can double as an everyday tote.

Water-resistant sleek, black bunnie quilted nylon/polyester for easy cleaning.

Front pocket with a zip to hold your keys and phone.

Adjustable body strap for comfortable carrying.

Durable handles to withstand daily use.

Centre divider to stay organised.

Internal pockets to separate items.

Internal bottle holder to prevent spillage

Matching Padded Bunnie Change Matt

Dimensions 40cm L x 30cm H x 15cm