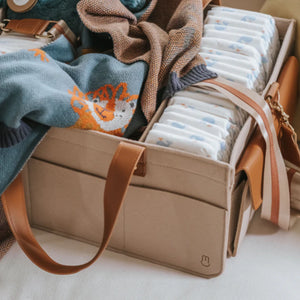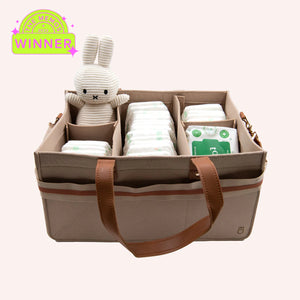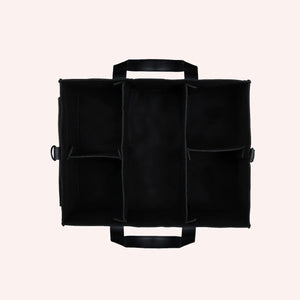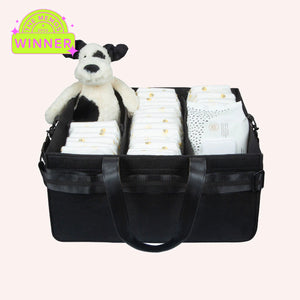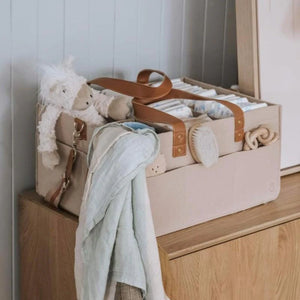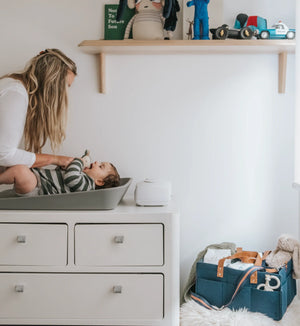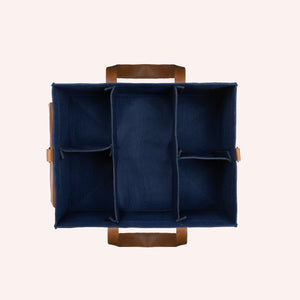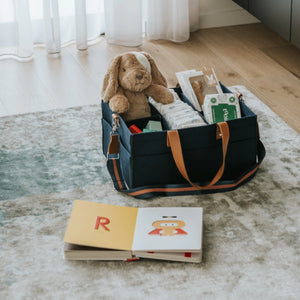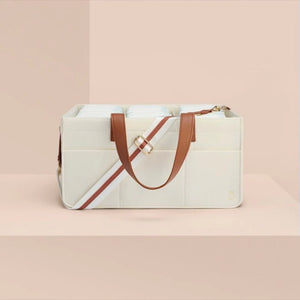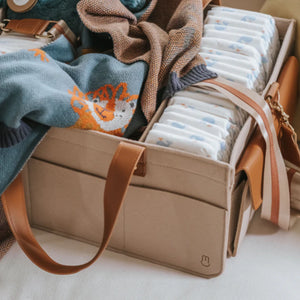 Bunnie Caddie
Bunnie Caddie
Bunnie Caddie was awarded Winner in the The Inovator category in The Memos Awards 2022, as voted by thousands of Australian parents.
If you like everything in its right place (a good approach when you've got ALL the baby stuff), the Bunnie Caddie nappy caddy is for you. Made from premium felt fabric and boasting a sturdy base, the Bunnie Caddie has nine functional pockets and four removable dividers that can be used to support and organise all your changing essentials, think nappies, wipes, creams, muslin cloths and some things to keep your baby distracted and entertained during changing time. We love the stylish design, working as a gorgeous nursery decor item, as well as a bag you can take on overnight stays. This nappy caddy is finished with leather trim, metal hardware and a two-tone body strap, plus a larger leather pocket with magnetic closure.
Nine pockets, four removable dividers, large leather pocket with magnetic closure, two-tone leather strap. Measures 41cm L x 32cm H x 21cm D.