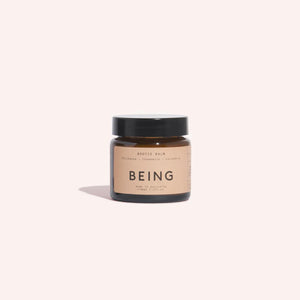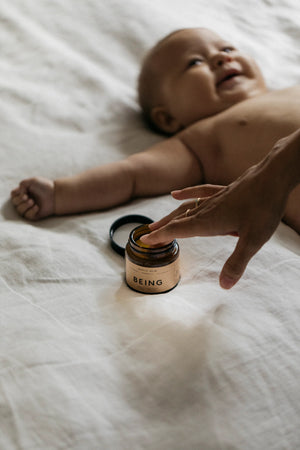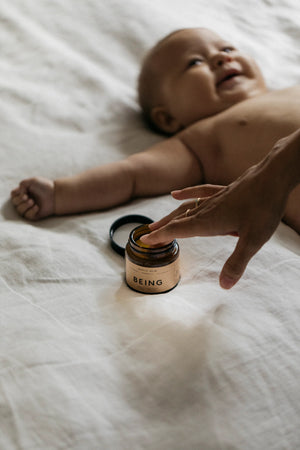 Being Skincare
Being skincare - Bootie balm
Bootie Balm 50g
Soften and soothe your little one's skin as they adjust to new life with our all natural Bootie Balm.
A true multitasker, Bootie Balm is an award-winning* nappy rash balm that is designed to be safe to use all over. Apply Bootie Balm to prevent and calm nappy rash, fight bacteria, treat cradle cap and moisturise dry skin.This multifunctional balm brings together safe and effective natural ingredients to gently protect and care for baby's skin.
Bootie Balm also soothes skin irritations including eczema, minor cuts, burns and insect bites. Free from essential oils for the most sensitive of skin.
A daily essential for the most important little people in our lives.