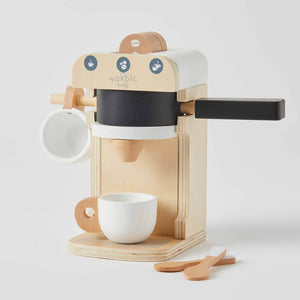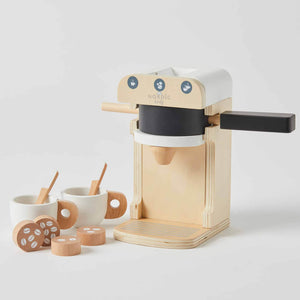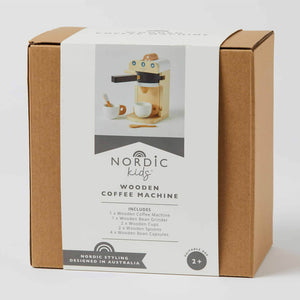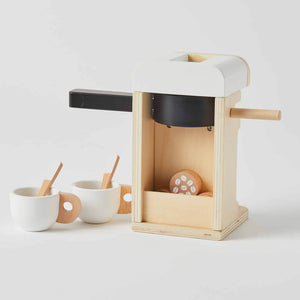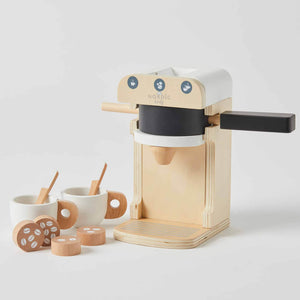 Nordic Kids
Barista coffee machine
What better way to start your play time than with an invigorating cup of Imagination Coffee? With beautiful wood tones and black and white accents, now you can share your love for your coffee time with your little barista.
Description
1 x 20cm wooden coffee machine
2 x wooden coffee cups
1 x wooden bean grinder
4 x wooden coffee bean pods
2 x wooden spoons
Suitable for ages 2+
Share your love of coffee with your child with the Pilbeam Wooden Coffee Machine Set. Containing everything you need to make the perfect (imaginary) cup of coffee, the Pilbeam wooden kitchen playset range is also designed to help foster creativity and imaginative play.
Whether it's coffee with you, their grandparents or their friends, the Pilbeam Wooden Coffee Machine Set is certain to be a hit in your little one's play kitchen. Teach them the difference between a cappuccino and a flat white, or sit back and relax while they prepare for you their own special house recipe. Either way, this set is sure to be a favourite.
Contains small parts. Adult supervision is recommended.