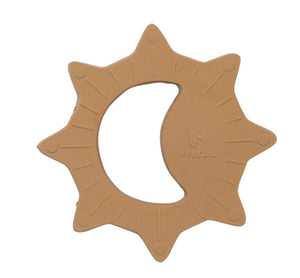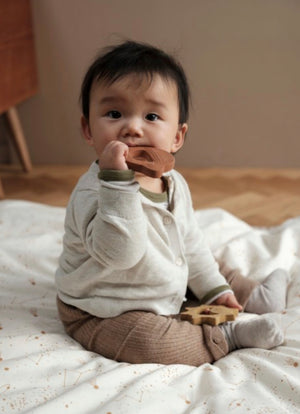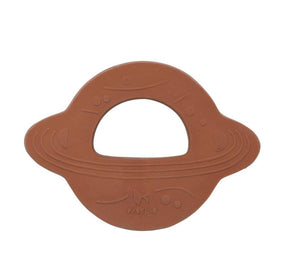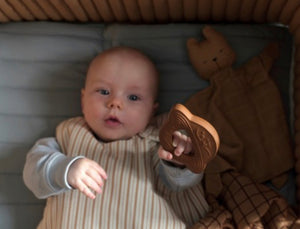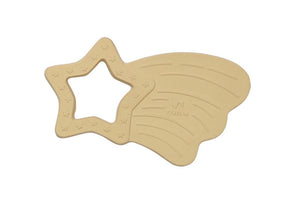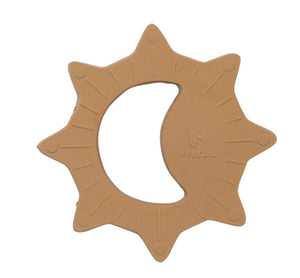 Fabelab
Assorted Natural rubber teether
Make the baby's teething process easier and less painful with Fabelab's natural rubber teether.
A teether is essential when going through this stage in a baby's life. The unique shape makes it easy for little hands to grip, and the pure natural rubber - completely free from silicone, plastic, and artificial colours - makes it perfect for squeezing, pulling, and biting in.
Are you ready for departure?
This season we're going on a mission. We will move upwards, away from the beautiful Land of Fabelab, to explore the Dazzling Space. Look up - we're going as far as you can see and beyond. Right up there behind the candyfloss clouds, you'll find a new imaginative world, unexplored planets, impressive spaceships, twinkling stars, stunning moonlight, friendly space. Travel to space with the Fabelab Friends. From our journey through the magical Land of Fabelab, where we met fun and imaginative creatures, we now discover a new imaginative world and create new intergalactic friendships.
Fabelab is a playful organic Scandinavian children's interior brand that believes in creating high-quality, innovative, and responsibly made products for a cosy and creative home. From our Copenhagen studio, we design products that encourage curiosity and imagination. Our products are multipurpose and grow with the family, gathering stories and memories along the way.
Size 9.7x1.3x9.7cm
Material: Natural Rubber, water-based toner. No holes, so bacteria can't grow inside.
Wash Code: H1 - Handwash