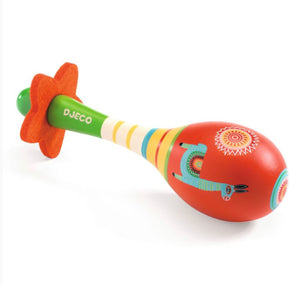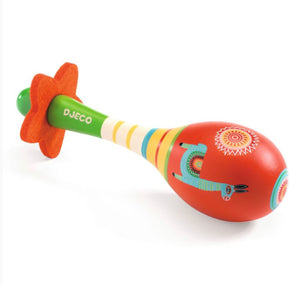 TINI Store Darwin
Music Maracas
Featuring a groovy design, these fun Animambo maracas are part of the colourful series of instruments by Djeco.
The wooden elements of this product are constructed from beech and birch wood.
This counter display unit is packaged with 9 Maracas in an eye catching box designed specifically to fit on the counter. 
Suitable for ages: 12 months+
Product is constructed from: Wood / Textile