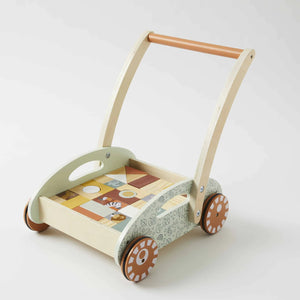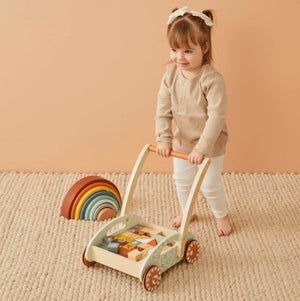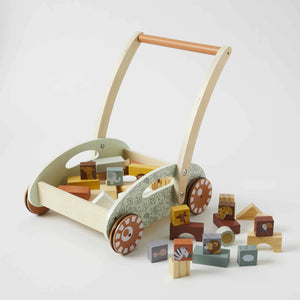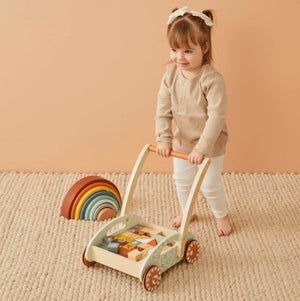 TINI Store Darwin
Zookabee - Baby walker with blocks
This Baby Walker is a stunning, multi-functional walker complete with 30 brightly coloured, wooden alphabet and numerical blocks.
By encouraging toddlers to get moving and learn how to walk, this Baby Walker is extremely beneficial for cognitive development, fine motor skills and hand eye coordination.
Made from high-quality, solid wood, this sustainable toy combines play, fun, and movement and is sure to be loved by any toddler!