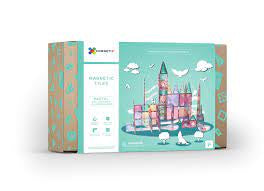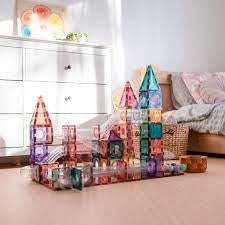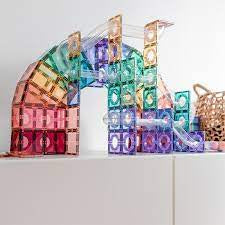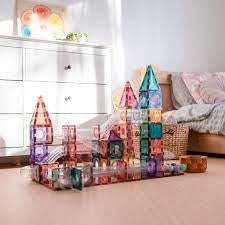 CONNETIX
PASTEL Ball Run 106 Pieces
Take your pastel Connetix play to whirling, twirling new heights with the Pastel Ball Run Pack!
Featuring pastel connector tiles and 8 pastel wooden balls, along with our classic ball run pieces – unique exclusively designed clear fluted tubes, x2 special effect stair soundscape tubes, x2 S-bend tubes AND x2 split tubes for racing fun! This is the perfect addition to our standard tile packs and a wonderful way to explore gravity and motion.
With this open-ended Pastel Ball Run Pack, the whole family can enjoy endless ball run designs PLUS explore the limitless potentials for your ball run pieces – from sensory runs, sorting tubes, mazes, and so much more!
About Connetix Products:
All tiles are made using non-toxic ABS plastic that is BPA and Phthalate free, sealed and riveted for extra safety.
The unique beveled design allows Connetix to be strong while offering beautiful clear refractions.
Connetix are compatible with other leading brands.
Recommended Age: 3+ (contains magnets and small parts).