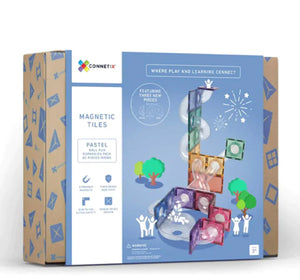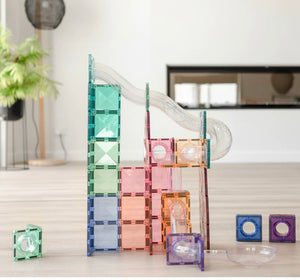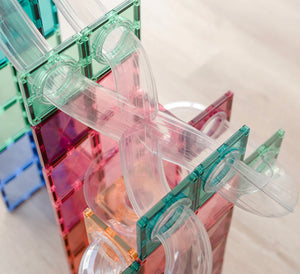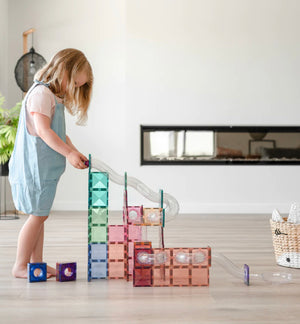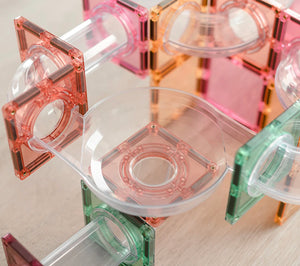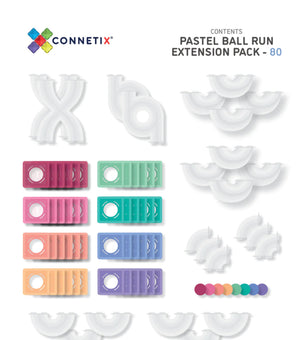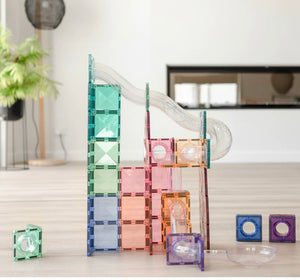 CONNETIX
CONNETIX TILES - 80 PIECE BALL RUN EXPANSION PACK | PASTEL
Magnet play is amazing for fine motor skill development and encourages imaginative, creative and open ended play.
Connetix magnetic tiles are designed to grow with your child and their abilities, limited only by the number of pieces you have.
Constructed from non-toxic, ABS plastic that is BPA and Phthalate free. All tiles include ultrasonic welding and rivets for extra safety and unique bevelled design allows Connetix to be strong and more scratch resistant.
80 Piece set includes:
48 x Connecting squares
2 x Double bowl
6 x Right Angle Tubes (90 degree bend)
6 x U Shaped Tubes (180 degree bend)
8 x Spiral tubes
2 x X tubes
8 x Wooden balls
Suitable for ages 3+